Get peace of mind with 24/7 professional monitoring, and technology powered by Alarm.com = the leading Smart Home Security platform used by over 5 million people.
Comprehensive customizable home / business systems complete with mobile app for remote monitoring while you're away!  Need just a couple of cameras or get a visual on a large complex - Give us a call for a free quote.  We can link multiple buildings with one DVR by line of site - Check out our portfolio!
Eight out of 10 U.S. households can get Exede internet today. So if you think you're stuck with slow – or no – internet service because you live in a rural area or a region that other internet service providers seem to be ignoring or skipping over, think again!
At Lively Security we are licensed by the Texas DPS to install security alarm systems & cameras.  Our security systems are professionally monitored 24×7 by a central monitoring station.  We install security alarms for home & business owners.  We are a locally owned company that cares about the security of our customers who visit, work, & live in the Texas Hill Country!
Lively Security is also licensed to install Exede High Speed Satellite Internet.  We have over 325 installs including the following areas: Buchanan Dam, Burnet, Cherokee, Hoover Valley, Horseshoe Bay, Kingsland, Llano, Marble Falls, Mason County, Smithwick, & Tow.  Some of these installs we did were labeled as "Not Possible" by other installers of the same service.  Our record is 100% installed & service achieved at every attempted install!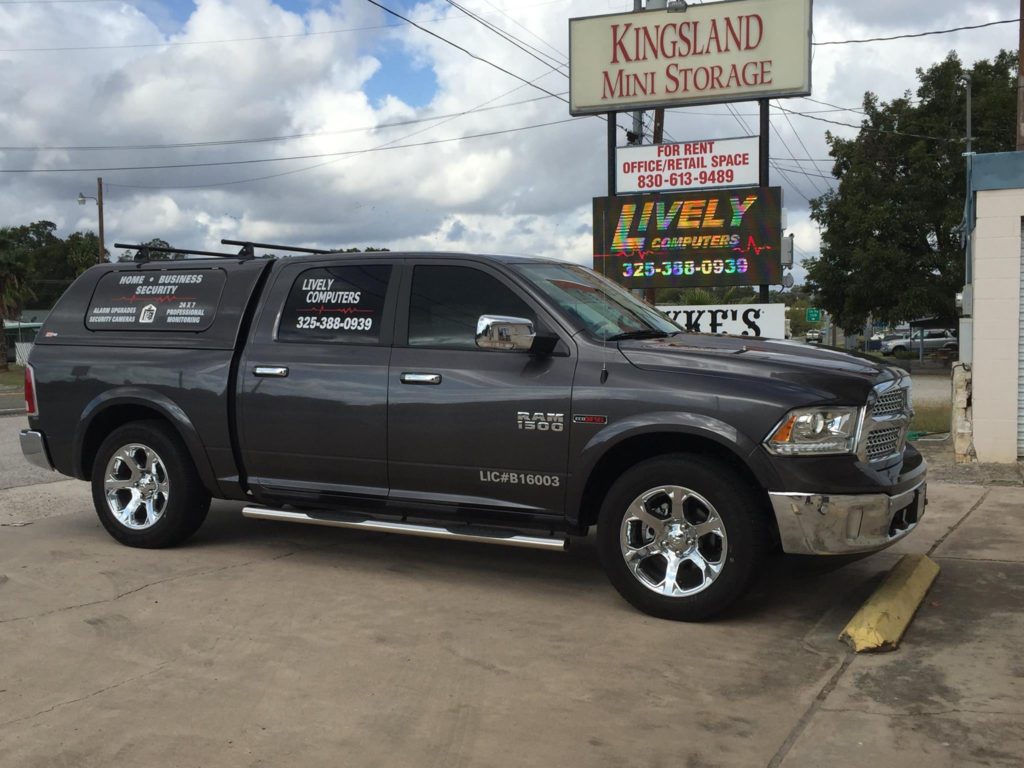 Lively Security is located at the East End of KINGSLAND on 1431 near Lookout Mountain.  Look for our LED Sign!
Next Steps...
GIVE US A CALL FOR  YOUR SECURITY OR INTERNET NEEDS!