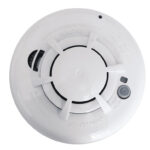 Smoke, Heat, Freeze Detector Sensors
Add another layer of protection for your family and home by adding a fire alarm system. It can do so much more than your existing smoke detector!
According to the NFPA, almost two-thirds of home fire deaths happen where the homes did not have smoke alarms or working alarms. Did you know that smoke alarms should be replaced every 10 years!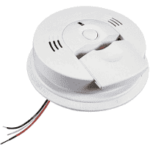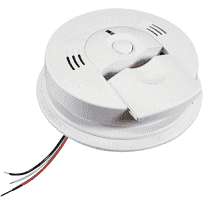 Combo Smoke & Carbon Monoxide Detectors
Each time a fire alarm is activated, the central station dispatches the fire department Regardless if the security system is activated.  That means you get 24/7 fire alerts!
Fire Detection
As an addition to your Home Security System, a Fire System can help detect smoke and notify you should a fire occur.  Notifications can add valuable time for your home, family, pets, and belongings. With this added layer of protection and when the system is monitored, it can give you those important seconds that matter by alerting the Fire Department at the first sign of a dangerous situation. With the help of Lively Security you can have your home monitored for the detection of smoke, heat, and carbon monoxide while you are HOME or AWAY.
Add Security & Protection to your home with Lively Security.